We are delighted that both Bláth na dTulach and Bádh B'fhéidir have been nominated for this year's An Post Irish Lanauge Book of the Year. These nominations recognise the hard work and generosity of the 28 writers, editors, graphic designers who created these books. We are also so grateful to all the readers who have supported and shared these books.

Bláth na dTulach is an anthology of short stories collected by editor Réaltán Ní Leannáin. Each of the 28 stories within its covers are written by an Ulster writer. It is a collection that offers a sweeping vista of Irish language writing from that part of the world.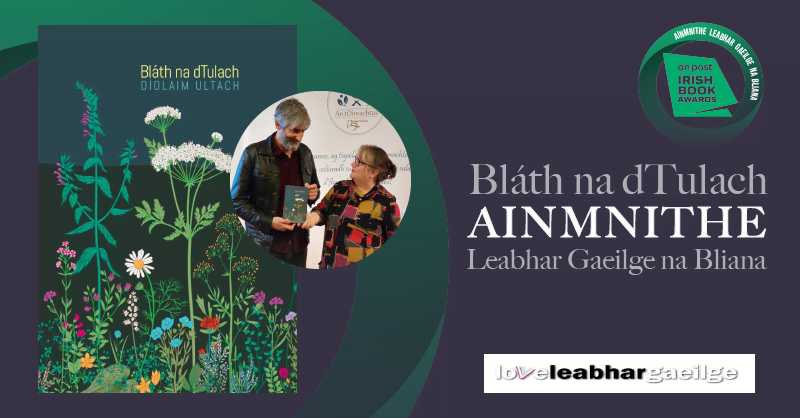 Bádh B'fhéidir by Seán Ó Muireagáin is a collection of 5 science fiction short stories. Released earlier this year, it has been attracting a lot of very positive feedback and attention from our readers.


The nominations were announced at the GPO in Dublin. Gathered together for the announcements were nominees from 18 different award categories. Director of Customer Experience from An Post, Michael Tyrell spoke at the event of central role that books play in Ireland's culture and its citizens well being. The Irish Language Book of the Year category is sponsored by Love Leabhar Gaeilge. We are very grateful to Love Leabhar Gaeilge for their work raising the profile of the Irish language book publishing sector. Participating in this event gives small publishers the opportunity to showcase their work on a national and global stage.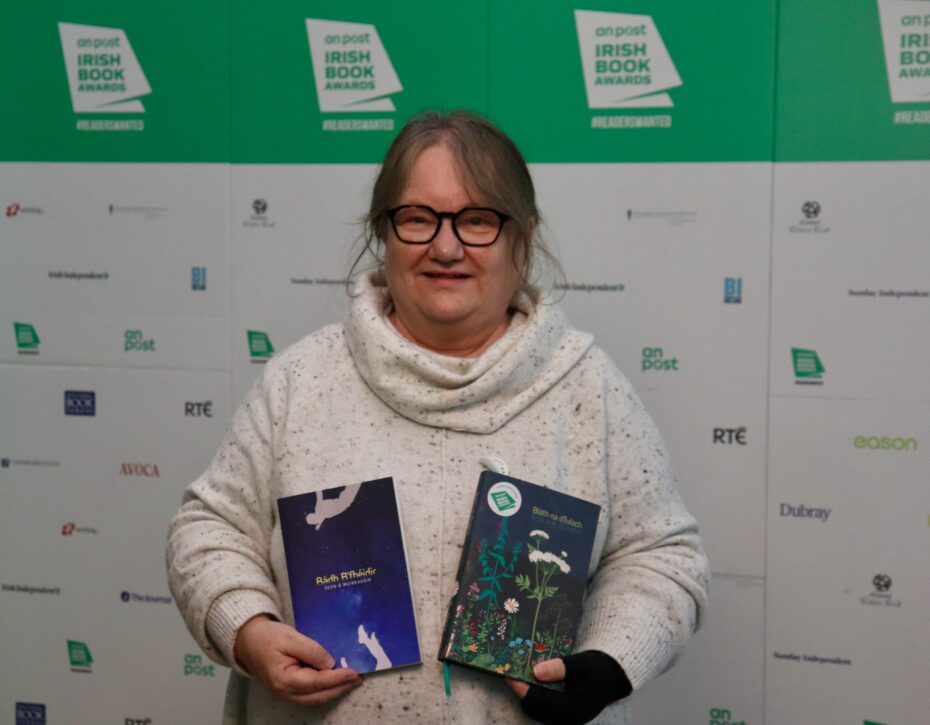 The winners will be announced at a gala event in Dublin's Convention Centre on the 23rd of November and we are really looking forward to enjoying a good night out with the other nominees. The nominees are An Dara Rogha by Celia de Fréine, Siúl an Daill by Darach Ó Scolaí, and EL by Thaddeus Ó Buachalla. Our hearty congratulations to them all. There will also be an RTÉ special programme documenting the event and the best of all the categories. Last year the broadcast received over 200,000 viewers.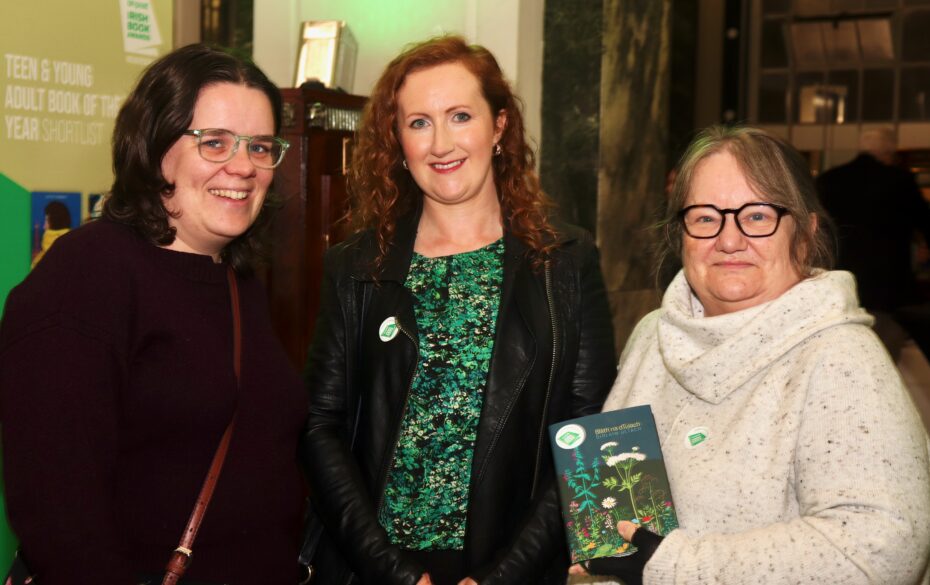 We would like to extend our warm congratulations to all the writers who contributed to Bláth na dTulach: Antain Mac Lochlainn, Brighid Uí Mhonacháin, Celia de Fréine, Daithí Ó Muirí, Danny Brown, Déirdre Ní Grianna, Dubhán Ó Longáin, Eithne Ní Ghallchobhair, Eoghan Mac Giolla Bhríde, Gabhán Ó Fachtna, Iarla Mac Aodha Bhuí, Máire Burns, Máire Dinny Wren, Máire Zepf, Máirín Uí Fhearraigh, Michelle Nic Pháidín, Pádraig Ó Gallchobhair, Proinsias Mac a' Bhaird, Réaltán Ní Leannáin, Réamonn Ó Ciaráin, Róise Ní Bhaoill, Sam Ó Fearraigh, Séamus Mac Annaidh, Seán Mac Gintidh, Seán Ó Dúrois, Seán Ó Muireagáin, Seanán Mac Aoidh and Síle Uí Ghallchóir.