The writer Áine Ní Ghlinn launched the poetry collection Tine Ghealáin by Máire Dinny Wren at Oireachtas na Gaeilge at the weekend.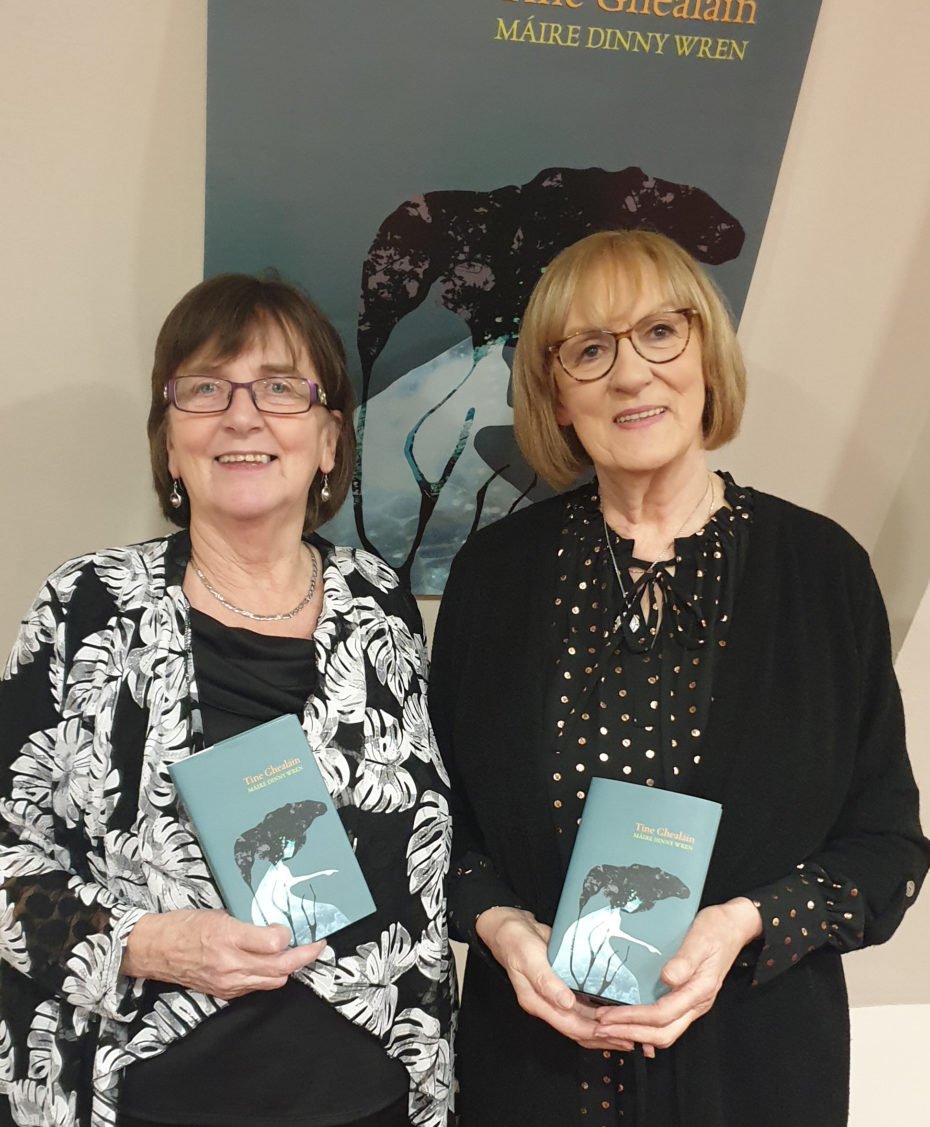 There was a great event at the Rathcoole Suite in Citywest on Saturday when Áine Ní Ghlinn launched Gaoth Dobhair writer Máire Dinny Wren's latest book. Áine talked about how Máire emerged fully formed into the literary scene with her first book in 2011, and since then has been delighting readers with her well written stories and poetry. Tine Ghealáin is Máire's second poetry collection and it is full of little gems describing the life of our times. Áine described the musicality of the poems, the rhythms, the themes, and when Máire read a selection of the poems, the musicality could be heard in her presentation. It rang through sweetly and clearly through the words, the thoughts, and in the rhythm. Máire's father was the well-known music and it's clear that music runs deep in Máire herself. Máire's friends and family also read their choice of poems from the book too, which was utterly delightful and made the evening very special. This poetry collection (as Gaeilge) is available from our online shop here and in shops nationwide.
The artist Kim Sharkey from Carraig Fhinn created the artwork for the cover and the designs within the book itself.